It's that time again! Time for another Giveaway!! Yay! Enter for your chance to win a copy of Truth or Dare by Lori Foster, 3 book marks, and 3 magnets. And be sure to check out the other awesome Giveaways by the other great blogs in the hop!!
NOTE: If you click the link below for the Black Friday Book Bonanza Giveaway Hop it will take you to a list of other blogs doing giveaways!!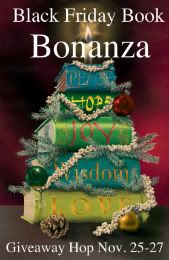 The Hosts of Black Friday Book Bonanza!
Heather
Jenn
Lisa http://aliveontheshelves.com/black-friday-book-bonanza
For Wordpress.com: